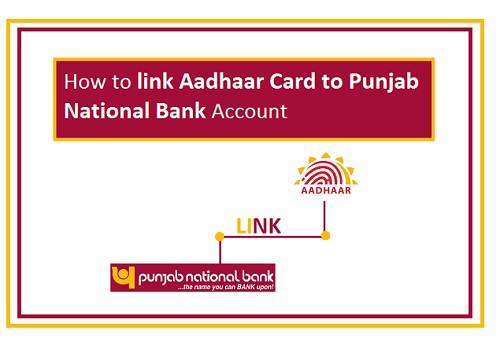 Punjab National Bank Aadhaar Link: An Aadhar card is an essential document to evidentially validate one's identity as well as their address. Aadhar card consists of a 12 digits unique identification number which is provided to the citizens of India by the Unique Identification Authority of India (UIDAI). The Government has announced a program regards to link Aadhaar Card to EPFO Account, Voter ID, Ration Card, LPG Gas Connection, PAN Card, ITR and various documents to make all schemes by government more convenient, involving linking of bank accounts with Aadhar card. Therefore it may be considered that an Aadhar card has an extremely high level of significance nowadays in our country. So to link your account Punjab National Bank with your Aadhar card you may go ahead with the online method or offline method.
Important Documents Required for Punjab National Bank Aadhaar Link:
There are the essential documents that are required for the implementation of the linking process of an Aadhar card and bank account.
The Original as well as a photocopy of the bank account Passbook.
Aadhar card or E-Aadhar (Aadhar number being the essential requirement).
Online Procedure to link Aadhaar Card to Punjab National Bank Account:
If you have enabled your internet banking then it is comparably more convenient and effortless and you may easily be able to link your bank account with your Aadhar card online without any need to leave your home, just follow the simple steps given below:
Keep your Aadhar card along with a photocopy of your Aadhar card ready and accessible for the information.
Visit the official website of Punjab National Bank Internet Banking and click on "Retail Internet Banking" as shown below Image.

Login to your PNB Internet Banking Account with your User ID and Password.

After successful login, Find "Other Services" option in the Menu Bar and click on "Aadhar Registration" option in the drop down menu.

After clicking you will be landed to another page i.e., "Registration of Aadhaar Number" where you have to select your account number and Enter your 12 digits Aadhar number as displayed on your Aadhar card.

Check on 'Agree' option and click on "Continue" button to proceed Aadhar seeding, need to recheck the submitted details and click on "Submit" button.

Click on "Account Summary" to know about the status of your linking request.

The bank will do the verification manually and upon successful verification you shall receive a notification in the form of an email on your email address or SMS on your registered mobile number informing you the successful linking of your bank account with Aadhar card.
Offline Procedure to Link Punjab National Bank Account with Aadhar card:
This procedure is meant for account holders who do not have their internet banking enabled or would prefer this method over the online procedure, follow these easy steps given below to link your Punjab National bank account with your Aadhar card:
Visit a branch of Punjab National bank or nearby.
Ask for a form for updating information at the counter.
Fill in the form carefully and with exactly correct information.
Submit the duly filled form along with a photocopy of your Aadhar card.
The officials of Punjab National would require to check your original documents for verification of the photocopies attached with the application and you will receive them after they have completed the verification of your information.
The bank will verify your information and documents, and link your bank account to Aadhar card after successful verification. You will be notified about the successful linking process by a text message on your registered mobile number or an email on your registered email address.
Presently the facility to link Punjab National Bank account or PNB account with an Aadhar card isn't available through the methods of sending a text message or SMS from registered mobile number or by visiting an ATM. Therefore the method above mentioned is practicable as it is convenient and reliable.
Linking To Aadhar With Other Banks: 
ICICI Aadhar Link
Axis Bank Aadhaar Link
SBI Aadhar Link
HDFC bank Aadhar Link
UBI Aadhar Link
Dena Bank Aadhar Link
Vijaya Bank Aadhar Link
Bank of Maharashtra Aadhar Link
Corporation Bank Aadhaar Link
Andhra Bank Aadhaar Link
IOB Aadhar Link
Allahabad Bank Aadhaar Link
Oriental bank Aadhar Link
UCO Bank Aadhaar Link
Syndicate Bank Aadhaar Link
Indian Bank Aadhaar Link
Bank of India Aadhar Link
Union Bank of India Aadhar Link
Canara Bank Aadhaar Link
Central Bank of India Aadhar Link
Citi Bank Aadhar Link
Bank of Baroda Aadhar Link
Kotak Mahindra Bank Aadhar Link