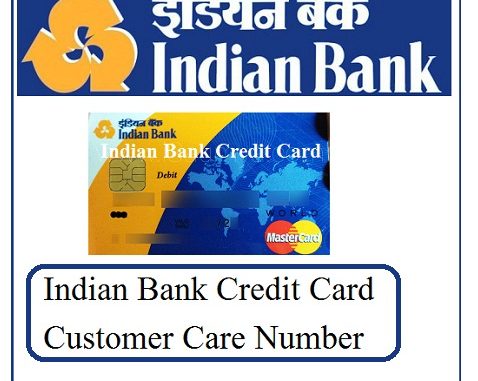 Indian Bank Customer Care Number: Indian bank was set up in 1907 and gives customer banking, finances and insurance, corporate banking loans, investment banking, private equity, personal banking, savings schemes and credit cards among other products. Indian Bank is a government-owned, public sector banking corporation which has its headquarters in Chennai, Tamil Nadu. The bank has over 2500 branches spread throughout the nation.
Indian Bank Credit Card customers can get in contact with the credit card customers care department to get their doubts and concerns resolved. What extra, Indian Bank Credit Card Consumer Care gives 24/7 toll-free helpline as well as 24/7 phone number the use of which customers can get in touch with an Indian bank executive immediately to get their doubts cleared. Indian bank additionally gives a contact for standard queries. additionally, cardholders can contact the Customers care division via email, fax, and postal address also.
In case you want to contact the Indian Bank Credit Card Customer Care branch, you may additionally use the general inquiry number to resolve your problem. Below is a listing of Indian Bank Customer Care Email id's and Indian Bank Card Customer Care toll-free number.
Indian Bank Credit Card Customer Care Toll Free Number 24 Hours:
| Tollfree Custmer Care | Number |
| --- | --- |
| Indian Bank Credit Card Customer Care Toll Free Number - 24/7 Phone Number | 1800 425 00000 |
24×7 Indian Bank Credit Card Customer Care Number by cities:
| City | Email ID |
| --- | --- |
| Ahmedabad | zoahmedabad@indianbank.co.in |
| Bangalore | zobangalore@indianbank.co.in |
| Bhubaneshwar | zobhubaneswar@indianbank.co.in |
| Chennai North | zochennainorth@indianbank.co.in |
| Chennai South | zochennaisouth@indianbank.co.in |
| Chittoor | zochittoor@indianbank.co.in |
| Chandigarh | zochandigarh@indianbank.co.in |
| Coimbatore | zocoimbatore@indianbank.co.in |
| Cuddalore | zocuddalore@indianbank.co.in |
| Dharmapuri | zodharmapuri@indianbank.co.in |
| Ernakulam | zoernakulam@indianbank.co.in |
| Ghaziabad | zoghaziabad@indianbank.co.in |
| Guwahati | zoguwahati@indianbank.co.in |
| Hubli | zmhubli@indianbank.co.in |
| Hyderabad | zohyderabad@indianbank.co.in |
| Kancheepuram | zokancheepuram@indianbank.co.in |
| Karnal | zokarnal@indianbank.co.in |
| Kumbakonam | zokumbakonam@indianbank.co.in |
| Kolkata | zokolkata@indianbank.co.in |
| Lucknow | zolucknow@indianbank.co.in |
| Madurai | zomadurai@indianbank.co.in |
| Mumbai | zomumbai@indianbank.co.in |
| New Delhi | zonewdelhi@indianbank.co.in |
| Patna | zopatna@indianbank.co.in |
| Pondicherry | zopuduchery@indianbank.co.in |
| Pune | zopune@indianbank.co.in |
| Salem | zosalem@indianbank.co.in |
| Thiruvananthapuram | zothiruvananthapuram@indianbank.co.in |
| Trichy | zotrichy@indianbank.co.in |
| Tirunelveli | zotirunelveli@indianbank.co.in |
| Vellore | zovellore@indianbank.co.in |
| Vijayawada | zovijayawada@indianbank.co.in |
| Vishakapatnam | zovisakhapatnam@indianbank.co.in |