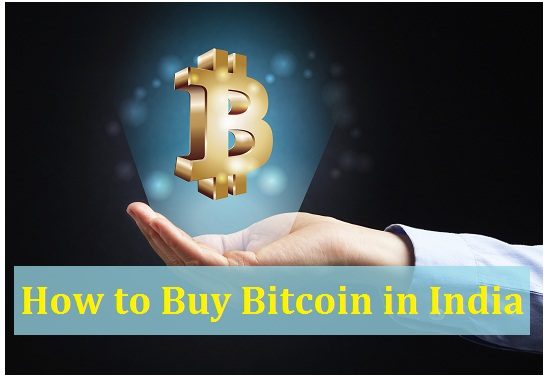 Bitcoins are often referred to as "Digital Gold". You have heard about it but still clueless? Then this post is for you!
Bitcoins are probably the best-known crypto-currency. These are considered to be a great investment option. These usually have lucrative rate of returns and have a fair share of risks and rewards. You can use it for payments without any third party involvement like the government, bank, or a market regulator. Basically, bitcoin is a virtual currency based on block-chain technology.
With that said, the next question that plops in is:
How to Buy Bitcoins in India?
Amongst all the other options, following are the best ways to earn bitcoins in India:
Also Read About: What is PPF and ELSS
A) Through bitcoins exchange platform
Since the crypto-currency is technology driven, sellers need to have platforms to accept it. An exchange is simply a platform that connects potential buyers with potential sellers. It allows them to exchange Bitcoin. Exchange doesn't buy or sell Bitcoin, neither do they set the rate of exchange they are simply the platform to connect buyers and sellers.
B) Through peer to peer bitcoins purchase
Peer to peer exchange allows you to purchase in a decentralized manner. There is no central authority controlling the activities. They allow potential buyers or sellers to buy and sell bitcoins in exchange for national currencies or alternative crypto currencies. The basic advantage is this way you can participate anonymously. Privacy and security are given high importance.
C) Through Barter
You can also earn Bitcoins through barter. Implies, you can take up an international/national projects and instead of currency you can ask for bitcoins as a payment method.
So, while you make up mind to purchase bitcoins, it is important to choose a right exchange platform.
Following factors should be considered while choosing the right platform-
1. Security
Security and privacy are important factors while considering the right exchange platform. Purchasing bitcoins can be a complex thing. Since the rewards are high, the risk gets higher.
2. Fees
Exchange platform usually charge a certain amount of percentage on transaction as a part of commission. Comparing different bitcoin exchange platforms with respect to their fees can help you save money.
3. Past records
Before transacting with any exchange platform it is important to check volumes the exchange is transacting, its establishment and other terms and conditions.
Here we provide our in-depth analysis report on top exchange platforms to trade bitcoins with:
1. Bitxoxo
Bitxoxo is situated in Telangana, India. It is gaining popularity because of its vibrant service features.
Why choose Bitxoxo?
Along with is Buying or Selling it provides an option to Gift Bitcoins in fastest manner.
They don't charge fee. All Bitxoxo services come with 0%.
They are providing 24*7 instant trade customer support and trading.
They upgrade security algorithms very frequently. Privacy is ensured.
2. Unocoin
Head quarters in Bangalore. It was established in 2013. It is amongst the best India based exchange platform.
Why choose Unocoin?
Claims to be the world's simplest bitcoin PoS for offline merchants.
Introduced SIP (Systematic Investment Planning) for Bitcoin.
Unocoin charges a fee of 1% to buy or sell bitcoins, easy upgrade to "Gold
Membership", transaction fee dropping to 0.7%.
It is one of the regulated companies in India.
3. Bitstamp
Head quarter is situated in London. It was established in 2011. It is an international level platform with its branches in Europe and United States.
Why choose Bitstamp?
It trades at an international level.
 First fully licensed bitcoin exchange in Europe
Yearly audit by one of the big fours.
Accepts majorly all payments gateways.
4. Zebpay
Zebpay got its establishment in 2012. It is situated in Gujarat, India. It is claimed to be India's first bitcoin exchange.
Why choose Zebpay?
Can be accessed through android and I phone mobile applications.
Offers very fast transactions and best bitcoin rates for customers.
Offers additional services, such as purchase of mobile airtime and gift vouchers for bitcoin
Transaction fee is included in buying/selling prices, no further charges.
5. Coinsecure
Coinsecure started in 2014. Different from Zebpay and Unocoin, Coinsecure is a trading site.
Why choose Coinsecure?
It has transaction fee as low as 0.3%
Unlike any other platform, It has a video service guides available.
Accepts online payment options including RTGS, NEFT, IMPS and also accepts cash deposits.
You can yourself place buy/sell orders and quote prices.
We hope this post helped you to know more your investment options. Drop us few comments to let us know your reviews on our views.
The post is a work of knowledge and research, we do not promote any above mentioned exchange sites.