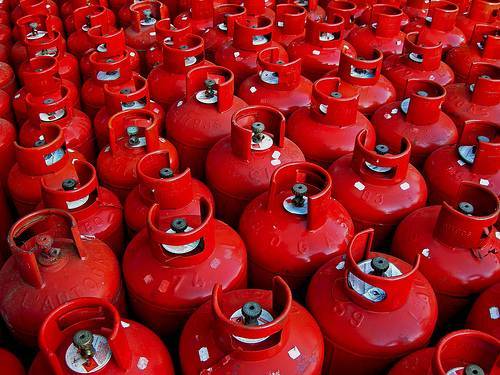 Modi's government has brought a number of new policies, schemes in the favor of the country and individuals. Subsidy of LPG i.e. Direct Benefit Transfer (DBTL) for LPG is an another scheme first introduced by Minister of Petroleum and Natural Gas M Veerappa Moily to provide direct transfer of LPG subsidy in the of LPG users. According to this Pratyaksh Hanstantrit Labh (PAHAL) scheme launched by the Indian government, where the beneficiary will receive the subsidy on the booking of LPG cylinder in the bank account which is linked with aadhar card, this subsidy scheme is available only on 12 cylinders per year. According to the latest report, people who are earning more than 10 lakhs per anum are not eligible to take advantage of this scheme.
How users receive LPG subsidy?
Individuals can receive LPG subsidy only in their bank accounts so if you want to take advantage of this scheme you must have bank accounts then there are two methods with which one can receive the subsidy in the bank account. One who is registered for this scheme he/she is known as CTC (cash transfer compliant). Two methods are below :
The bank account in which you want to receive LPG subsidy must be linked with aadhar card because it considered as a medium of transfer, and also account should be linked with LPG consumer number.
If you still do not have aadhar card, you don't have worry as individual still can get subsidy in bank account directly by furnishing bank account details to the LPG distributor or you can also furnish your LPG 17 digits LPG consumer ID in the bank.
If you want to apply for LPD subsidy scheme then you have to fill an application form in which you have to fill all necessary information like aadhar number, bank account details, 17 digit LPG consumer ID etc.
How to check gas subsidy status online?
Now as government digitalizing their services customers can check DBTL (Direct Benefit Transfer for LPG) enrollment status by following below mentioned steps as we all know there are number gas companies available including HP, Indane, bharat etc. status checking procedure is different for different companies
Indane gas subsidy check status online
If you are using Indian gas then you can check your Indian gas subsidy status by following simple steps
First, you have to visit Indian gas official website https://indane.co.in where you will find an option titled as "Join PAHAL" in the down side scroll options. Click on the button
Now you will be directed to another page where you will find an option "Check PAHAL or DBTL status".
You will find two option either you enter distributor name, consumer ID or LPG ID and enter captcha letters in the block and click on proceed.
In the Second option, you have to enter a state, district, distributor, consumer ID and captcha in the block and now click on proceed option.