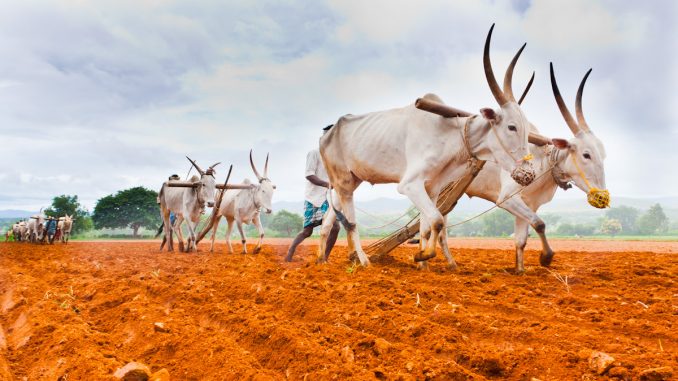 The government of India gradually implementing aadhar card everywhere in every sector. Till now government made aadhar card mandatory for highly functional sectors like mobile, bank, gas, birth, death and marriage certificate etc. And now according to latest statement issued by Reserve Bank of India, now farmers have to link their aadhar card with their subsidiary loan bank to account to get a subsidised loan.
On Wednesday The reserve bank of India notified that in the financial year 2017-18 all banks including public and private are advised that they should make aadhar card obligatory during the short term crop loan for farmers to take advantage of government's he interest exemption scheme.
Aadhar card is mandatory to get the subsidised loan
RBI also stated that the farmers who will repay loan amount before the time they will get additional relaxation of three percent in the interest rate. According to interest subvention scheme, farmers can get subsidised short term corp loan of up to Rs. 3 lakh at the rate of 7 percent below the interest rate. But now Reserve bank of India offering another benefit to farmer according to which if they repay this loan amount before time which was earlier subjected to the period of one year, they will additional exemption of 3% so the interest will be 4%.
Banks can get 2% extra interest subvention if this short term crop loan of Rs. Up to 3 Lakh is given by their own resources at their rural and semi-urban branches.
Back to addhar card linking, compulsion for farmers. With this initiative taken by RBI can make big changes to make rural area people aware about the importance of aadhar card. And also help the government to find any forgery or misuse of this scheme happen in any area.
If you want to link your aadhar card with bank account online follow this link http://finfyi.com/link-aadhaar-card-to-bank-account/ you can also link aadhar with bank account offline by visiting your bank. If you already have aadhar card then you can easily download aadhar card online by following some easy steps.