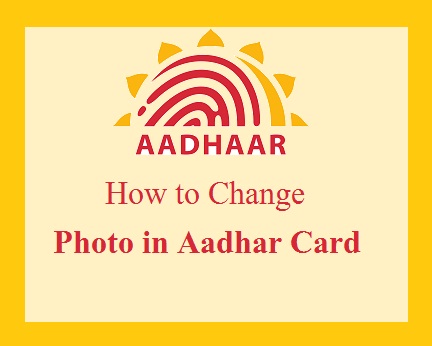 When you apply for enrollment of an Aadhar card, along with your biometric data being recorded, your photograph is also taken at the moment. And it is very normal for a lot of people to not like the way their photograph turns out on the Aadhar card or on the downloaded version of Aadhar card known as E-Aadhar.
It is considerable that most of the cardholders are not satisfied with the way their photograph comes out on the Aadhar card. Also in some cases the photograph may seem far different than the actual person looks normally, which can be confusing as a proof of identity and may not suffice as a valid identity card in certain situations, not fulfilling the whole purpose of Aadhar card to be an advantageous convenient, not a disputed evidential document. And after witnessing such cases, the UIDAI has come up with a solution for this issue of photograph. It is now practicable to change photo in Aadhar card by just paying Rs.15 as the fee, in case you wish to change Aadhar card photo/Picture/Image.
Procedure to Change Photo on Aadhar Card:
In case you are not satisfied with your photograph or the photo in your Aadhar card looks very dissimilar to yourself in reality, you can easily get your photograph retaken and displayed on your Aadhar . The process to change your photograph is quite effortless, and would not require a lot of time, just follow the steps given below:
Visit any Aadhar Enrollment center nearby along with your 12 digits Aadhar number.
Fill out the Aadhar card enrollment form once again and mention your 12 digits Aadhar number correctly in the relevant space provided in the form.
You will need to submit your fingerprints and iris scan to get your photograph clicked again. Make sure you ask the operator to let you see your captured photograph and you may ask to recapture it in case you still don't find it satisfying according to you.
Again your details will be sent to the data center of UIDAI for verification and further processing and after about 2 weeks you will receive your Aadhar card by post on your address provided with the same 12 digits unique identification number (UID) or Aadhar number but with your latest photograph.
Although keep in mind that you will be charged a fee of 15 rupees for this process, it is not free of cost as the enrollment for Aadhar card is free only for the first time. This facility is available to all the cardholders including minors although for children below 5 years, biometric data cannot be recorded. Photographs for children are updated at the age of 15 and 18 years in Aadhar card.
In case you want to change or update other details like address, mobile number etc. then you can also do it online as well as offline. Check out how to update Aadhar card details.