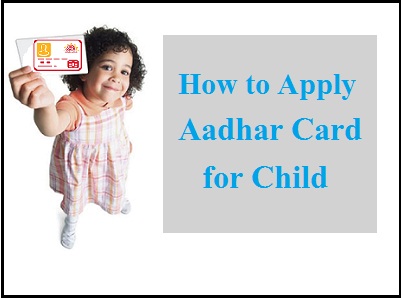 The significance of an Aadhar card cannot be expressed enough, this document acts as a proof of identity and a proof of address and has become compulsory for almost every scheme from government. An Aadhar card consists of a 12 digits unique identification number which is provided to the citizens of India by the Unique Identification Authority of India (UIDAI) which a government owned authority. The whole concept is to hold the biometric and demographic information of every citizen within a centralized database. An Aadhar card can be used in multiple ways as a proof of identity, proof of address, date of birth proof. Government of India has announced many special schemes that need Aadhar card details from citizens. An example of such scheme is the LPG subsidy, in order to attain the subsidy provided by Government of India, applicants are required to provide their Aadhar number compulsorily. Hence it can be concluded that an Aadhar card has an extremely high level of importance these days in India.
Getting an Aadhar card is possible for every citizen, regardless of their age or gender. Booking an enrollment can be done online as well as offline. Applicants are required to fill out the application form correctly with appropriate and valid information and submit it along with supportive documents like proof of identity and proof of address. After carrying out this procedure, applicants shall receive their Aadhar card within a few days upon successful verification.Aadhar card can be attained by every citizen of India, even children can have their own Aadhar card.
Get Aadhar Card for Child/Kids Online Registration:
Parents or official guardians of the child can apply for their Aadhar card when the child is above 1 year old.
The biometric data includes fingerprints and iris scan,which is recorded for children above 5 years old which will be linked to their Aadhar card. Although this shall not be the final reading of their biometric information.
The biometric data will again be recorded once that child turns 15 years old. This will be the final recording and the new data will be updated to their Aadhar card.
Documents Required to apply for an Aadhar Card for children:
The list of documents required is not long, given below are the essential documents needed:
Birth Certificate of the applicant (child).
Aadhar Card details of the child's parents or official guardians.
Address proof of the child's parents or official guardians.
Identity Proof of the child's parents or official guardians.
Procedure to Apply for Aadhar card for Kids/Child:
When you have filled out all the important documents, you will need to visit the registration link for Aadhar card on the official website of Unique Identification Authority of India or UIDAI and get the form.
This form will have to be filled in with all correct details like Name, Age along with contact details of the parents.
Applicants will need to provide demographic details that is the location of the child (parent's or guardian's address), locality, State/Union Territory.
Then click on the "Fix Appointment" tab.
On the date of appointment, applicants will need to take all the important documents along with their reference number.
All the documents will be verified including parent's Aadhar card.
In case the child is above 5 years old, their biometric details will be recorded and linked to the Aadhar card.
After this process is completed, an acknowledgement slip will be provided with an enrollment number.Then a text message will be received on the registered mobile number and within 60 days, the Aadhar card will be delivered to the applicant.