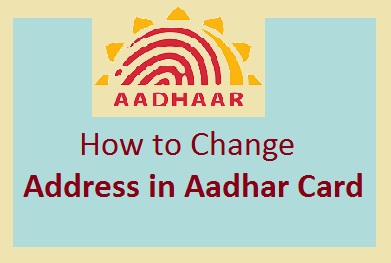 Aadhar card is an essential document in India as it can be used as a proof of identity as well as a proof of address for various purposes. Aadhar card mainly consists a 12 digits unique identification number which is known as Aadhar number that holds all the individualized information of a person. It is issued by the Unique Identification Authority of India known as UIDAI. And in some cases it is seen that a few Aadhar cardsthat are issued, have some incorrect information in them. You will read on about the information on Aadhar Card Address Change Online.
Update Aadhar Details Online
The facility of changing or updating one's information is provided by the Unique Identification Authority of India or UIDAI to all the valid cardholders. UIDAI has launched its Aadhar Self-Service Update Portal to make it convenient for the users to make changes or corrections in their information on Aadhar card. Cardholders can make changes in any of their details in Aadhar card like their Address, Name, Last name, Date of Birth. There are two ways to carry out this process, either online or by post.
Procedure for Updation or Change of Address in Aadhar Card
In case you have received your Aadhar card and the address you provided is not correctly displayed on the card, or if you have moved and changed your address completely and want to update it in your Aadhar card, you can do it online from the official website of Unique Identification Authority of India or UIDAI. It is very essential to have your correct information displayed on the Aadhar card in order to be suitable for availing benefits and services by government and to avoid any sort of dispute regarding your address validity. The process to apply for changes or corrections in your Address in Aadhar card online is very convenient, follow the steps mentioned below to do so:
Visit the official website of UIDAI uidai.gov.in
Log in to the Online Self Service Update Portal.
Enter your 12 digits Aadhar Number or UID in the relevant field.
Click on "Send OTP".
The One Time Password (OTP) will be received on your registered mobile number as a text message.
Enter the OTP correctly and click on the login tab.
Update your Address or make any corrections required, and click on "Submit Update Request" button.
Upload your self-attested proof of address document.
For the list of accepted proof of address documents to apply for changes in Aadhar card, click here
Then you will be able to see an "Update Request Complete" page informing that your update request has been successfully submitted on date and you will receive a confirmation message on your registered mobile number as well. You can download the Aadhar card online using your enrollment number mentioned on your acknowledgement slip.
To download Aadhar Card using your acknowledgement slip, click here