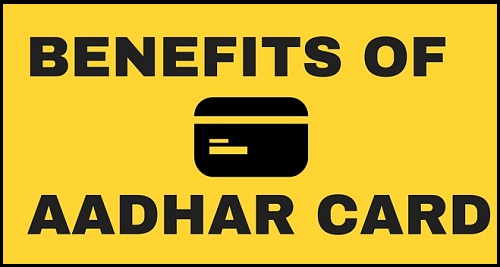 Aadhar card is an identity proof with a unique identification number, which serves multiple purposes. It is issued in India by the Unique Identification Authority of India (UIDAI) which is an organization by the Government of India. The Aadhar card includes a card holder's personal information along with their bio-metric data in a government database. The Aadhar card is steadily becoming an adaptable document in the interest of availing benefits of services announced by the Government of India.
Another intent of government to announce the services of Aadhar card was to assure that citizens who need assistance in gaining access to certain services of Indian government can directly approach these resources, avoiding the requirement of any middlemen. After development of this service, all the significant government services and beneficial schemes to the Aadhar network are getting linked up which is becoming a huge advantage for all the citizens of India. It also creates a centralized database where all the records of the citizens' information helps out in distributing and keeping the track of various beneficial schemes and programs the government runs along. This way it is also quite simple to keep a record of those who are accessible to services and availing benefits although they're ineligible to avail those benefits and so after addressing such citizens the appropriate action can be taken.
Also Read: How to track status of your aadhar card online
Online process to apply for Aadhar
Top 10 Importance/Advantages/benefits of Aadhar Card-
Although the uses of Aadhar card are promoted by the government through various awareness campaigns and programs, there are still many citizens who are unaware of certain benefits, importance of aadhar card and use of aadhar card are mentioned below:
1. Globally Identity Card:
The Aadhar card is a multipurpose card that is very advantageous to the citizens of India. It is not like a Voter ID card that solely serves the purpose of permitting the cardholder to participate in the electoral process, the idea behind the concept of Aadhar card was to create an unique identity and address proof altogether, so that it can be used for a huge variety of purposes, making it universally acceptable card issued by the Government, with no need to register or apply for a separate card for every other government service.
Like if you have an Aadhar card, you can use it a proof of your identity, a proof of your address as well as a proof for your age when approaching for any government services.
This way it is easily understood that the Aadhar card is an all-rounder identity card as it is suitable to be used for a variety of governmental services and programs.
Check Your Aadhar card Status by Name
2. Acquiring Subsidies:
Another use of Aadhar card allows the cardholder to attain all the subsidies provided by the government that they're eligible for, with no need to register and enroll for the services separately. So far the government has introduced schemes where the Aadhar card can be easily linked to a bank account and LPG connection so that citizens can receive their LPG Subsidy in their bank accounts respectively. This also keeps in check the fraudulent usage of funds through wrongful claims.
3. Easy Availability of Aadhar:
Aadhar card is the most easy acquiring government issued document as it is available anywhere, the application for an Aadhar card can be made online, which is known as E-Aadhar, it is an electronically downloadable version of the original Aadhar card and is easily accessible through internet. It becomes extremely effortless for citizens to maintain a copy of a valid ID proof which is government issued. It also comes handy in a situation of the original document getting lost or damaged accidentally as it can be easily downloaded anywhere through the use of the registered mobile number and Aadhar number.
4. Aadhar Card Benefits for Government Services:
It is very essential to have an Aadhar card for KYC identification and verification. It is the most significant document in this case that one can hold. There are seven ways given below on how an Aadhar card can be helpful to save time in government and bureaucratic procedures:
5. Acquiring a Passport:
To be capable of getting a passport is quite an exerting procedure and it devours a lot of time. Attaining a passport firstly requires an appointment made with the authorities, getting your application processed, verification by a police officer, and then dispatch of your passport. Generally it consumes weeks to execute the whole procedure to finally be able to get the passport, but now with the elevated usage ofAadhar card, getting a passport is as fast as 10 days.
Citizens who desire to get their passport can apply for it online simply after attaching their Aadhar card as their proof of address as well as proof of identity along with the application and within three days after submitting the application and you will be assigned with an appointment and the procedure along with dispatch of the passport will take place in seven days and the police verification will be scheduled for a date later on.
5. Opening a Bank Account:
Your Aadhar card is also helpful to open a bank account. It is suitable to be used for the KYC identification and verification. Banks and other financial institutions accept Aadhar card as a valid proof of address and proof of identity with photograph for the account opening procedure.
6. Digital Life Certificate:
The initiation of Jeevan Praman for pensioners or the Digital Life Certificate was held by Mr. Narendra Modi, Prime Minister of India. The intent of this certificate was the annulment for a pensioner's physical presence. Pensioners can now receive their pension without the need to leave their home as their details are digitally accessed by the Agency through their Aadhar card number.
7. Monthly Pension Receipt:
Retired government officials are capable to avail the benefits of Aadhar card, their Aadhar number must be registered with their departments respectively to ensure they receive their pension on time every month.
8. For Opening Jan Dhan Yojna Account:
Adhar number is the only suitable document to aid you to open a Jan Dhan bank account. This scheme offers to help people in remote and rural areas to be able to avail the services provided by banks.
9. Payment of Provident Fund:
Citizens who link their Aadhar card to their pension account can receive the payment of their provident fund in their bank accounts through their PF organization.
10. LPG Gas Subsidy:
The linking of Aadhar card to bank account also comes handy to receive LPG subsidy where the distributor of your area will link your Aadhar card with your LPG connection and the payment will be received in your bank account by the means of Aadhar number.