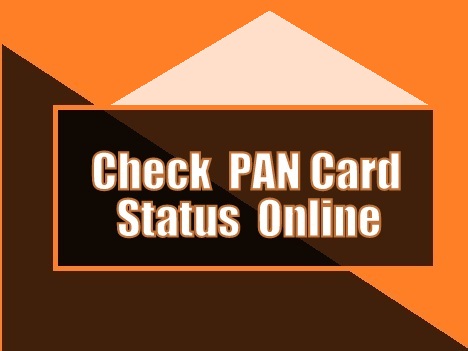 PAN card or Permanent Account Number is an essential document for people to file their income tax. Rather than this, it also involves viable transactions. The PAN card carries a ten digit number or alphanumeric code which is provided to every individual by IT department. This card is applicable all over the count and candidates are also permitted to modify the address of the PAN card. However, it makes the income tax department to link with different financial transactions of company or individual. The transaction includes income, gift, returns, credits and lot more.
The PAN card is one of the most unique identities of financial authority. People who are having a PAN card want to check PAN card details. It helps in ignoring the method of unusual information printed on the PAN card. For a time a person's details are modified due to some problems, but checking the details helps in ignoring the modification of details. You can check the PAN card details just by filling some fundamental information. The PAN Verification Method will be used by non-individual or individual PAN card holders like institution, organization, firm and lot more.
PAN Card Status Checking Methods:
You have different methods to track/check pan status online with which you can simply cross check a person's PAN information, go through below stated details and get quick PAN card details. Similar method will be pursued to tracking PAN Card application status.
Pan Card Status check by PAN Number
Pan Card Status check by Name and Date of Birth
Pan Card check Online
NSDL Pan Card Status Check
UTIITSL Pan Status Check
 1. Check PAN Card Status by PAN No.:
When you want to authenticate PAN Card even if your PAN is right or not, or you want to cross check your name with PAN number, then this is just a few second's method. For doing that
Primarily, you require opening the link
Now, fill up your PAN card number in the given box
After that, fill captcha code that is shown in the image
After that, press the submit button After pressing the submit button a new window will be shown which includes your PAN Card Name with other significant details.
By pursuing this process you can simply authenticate PAN by PAN number.
2. Check PAN Status by Name and Date of Birth (DoB):
Now, it is very simple to authenticate your PAN number or PAN card status by name as well as date of birth, just by filling up your Date of birth, Name, Middle Name, Surname, is not obligatory, this method can help you very much when you have misplaced your PAN card and require getting PAN number detail through PAN number. But, the difficulty approaches as you need to fill up correct spelling of your name a single different letter can be responsible for failure of the PAN authentication process.
To obtain your PAN card number through Name and DOB, you should follow the below procedure-
First of all, just fill up your DOB in the stated layout,
After that, in the second box, you have to write your surname or last name with correct spelling which you have filled in the PAN card application form,
After that, type your first name
In the next box, fill up your middle name, but that is discretionary and it is your choice to fill up or not
In the last, just enter captcha code in the box.
After that, hit the submit button
After submission a new screen will be shown that depict your PAN card number.
3. Check PAN Card Status Online:
The Internet is a platform where you can get every detail all over the world, here; Indian authority IT department lets you authenticate your Online PAN card where you can verify your PAN card information. By just placing your fundamental information such as your name and DOB or PAN number, in the form and get your PAN details right away. Not only it lets you get details, but you can also authenticate your PAN card detail printed on your PAN card with the information that is present in the ITD database.
4. Track/Check PAN Card Status at NSDL Portal:
When you have applied for a new PAN card and need to find about the status, then with this method, you can obtain the PAN application status through NSDL. For knowing your status of NSDL PAN card details or Track NSDL PAN Status, just go after the below process:
Primarily, you have to choose an application type between PAN new or change from the drop down menu.
In the second box, you have to fill up an acknowledgment number of fifteen digits.
If you have misplaced your acknowledgment number, then you can fill up your Surname or Lastname, First and middle name in the form.
After filling up the complete detail, just press the submit button.
Now, a new window will come out showing your PAN card status with date of posting.
5. UTIITSL Pan Status Check with Application Coupon Number or PAN No.:
If you have applied for the new PAN card through UTI PAN card centre and want to track pan card status uti, then just pursue below procedure and get PAN card status right away.
At the initial step you have to choose your PAN card application type. Now, fill up the application number.
After that, fill up your coupon number.
To verify the status you have to fill up an application or coupon number.
Leave the applicant's name blank.
Now, press the submit button and you can see your PAN card application status.
You can also look for PAN with the help of TAN or Tax deduction account number. For that you just have to fill up your TAN number and get your PAN number.