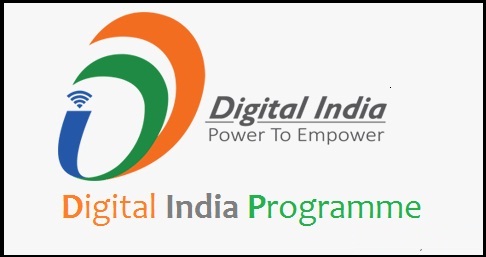 As we all know that PM Narendra Modi is really worked hard to make our county digital and to achieving his aim he launched The Digital India programme. The main objective of this programe is to transfigure India into a digital India. Under the Digital India programme, Indian government wants to improve online infrastructure and providing internet connectivity in every part of the nation.
On 2 July 2015, Prime Minister Narendra Modi dicalared this scheme to link rural areas so that to provide internet in every section of villages. Many top companies of India as well as from abroad are invested around Rs. 224.5 lakh crore towards the Digital India programme. The CEOs of top companies said that "the investments would be utilised towards making smartphones and internet devices at an affordable price in India which would help generate jobs in India as well as reduce the cost of importing them from abroad."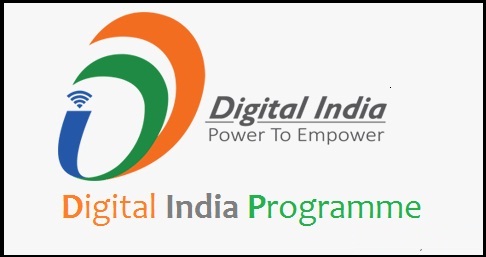 Digital India consists of three main elements. These include:
The Formation of digital infrastructure
Distribution of services digitally
Digital learning
Pillars of the Digital India Programme
The Government of India wants to digitize India so that they can build best connectivity in all over India. Especially the government of India decided to work on nine pillars under the Digital India program:
Broadband Highways
Access to Mobile Integrated universally
Public Internet Access Programme
E-Governance – Standardized Government through Technology
E-Kranti – Electronic Transmission of services
Information for All
Electronics Assembling
Digital or IT for Jobs
Early Yielding Programmes
Services Provided By the Digital India Programme
There are some facilities which will be provided under this initiative are Digital Locker, E-education, E-sign and national scholarship portal. Currently, Indian government planned to introduce Botnet cleaning centres.
DigiLocker
Digital Locker will help Indian citizens to store important document like PAN card, mark sheets, Passport and degree certificates digitally. Digital Locker will allow safe and secure access to Government issued documents and it will link with Aadhaar card for authentication. The objective of DigiLocker is eliminating the use of physical documents and provides a facility through which you can share electronic documents across government agencies.
Attendance.gov.in
On 1 July 2015, PM Narendra Modi launched Attendance.gov.in website, so that to keep the record of the attendance of Government employees on a real-time basis. This scheme started with the execution of a common BAS (Biometric Attendance System) in the central government offices in Delhi.
MyGov.in
MyGov.in is a platform which offers an opportunity for common people to share innovative ideas on matters of policy and governance. This site is mainly designed for Indian citizen with that they can share their ideas and "Discuss", "Do" and "Disseminate" approach.
SBM Mobile app
The Government of India launched Swachh Bharat Mission (SBM) Mobile app which is used by Indian citizen and Government administration for achieving the target of Swachh Bharat Mission.
E-Sign framework
The e-sign framework permits Indian citizens to digitally sign a legal document online using Aadhaar card for authentication.
E-Hospital
The E- Hospital application is constructed to facilitate Indian citizen with important services such as payment of fees, online registration and appointment, online diagnostic reports, etc.
Approach and Technologies Used for Digital India Scheme are:
Many departments, ministries and States would fully anchorage and Support information and communication technologies Infrastructure established by government of India. They would also develop/ lay down standards and policy guidelines, undertake capacity building, provide technical and handholding support, R&D, etc.
The previous E-Governance programs would be suitably rehabilitated to line up them with the principles of Digital India. Process Reengineering, comprehensiveness enhancement, use of integrated & highly advanced systems and deployment of emerging technologies like cloud & mobile would be undertaken to magnify the delivery of Government services to citizens.
Flexibility will be given by states to recognise the involvement of additional state-specific projects, which are suitable for their socio-economic needs.
E-Governance will be sponsored by the centralised initiative to the extent necessary, to ensure orientation of citizen-centric service, multi- operability of various E-Governance applications and maximum utilisation of ICT infrastructure, while utilising a decentralised implementation model.
Successes would be recognised and their replication promoted dedicated with the suitable productization and customisation wherever needed.
The Public Private Partnerships would be favoured wherever accomplishable to execute E-Governance projects with sufficient management and deliberate control.
Selection of Unique ID would be promoted to make possible authentication, identification and delivery of benefits.
Re-establishment of NIC would be undertaken to reinforce the IT support to all government departments at State and centre levels.
The Chief Information Officers (CIO) would be created to oversee the various E-Governance projects. The positions of Chief Information Officers will be the level of Additional Secretary/Joint Secretary with main powers on IT sector in the respective Ministry.
Impact of the Digital India Programme
After launching the Digital India Programme, new digital waves are started flowing in the nation, now most of the people are aware of the internet, social media and started using smartphones. One of the best examples of this is Panchkula district of Haryana. Panchkula district of Haryana was awarded for adopting new technologies in the state under the Digital India campaign on 28 December 2015. There are various strategies that designed to evaluate the performance of Digital India. Maximum Governance has organised to study on about 1600 E-governance initiatives in India.
What are the 22 new schemes launched by Indian Government under Digital India programme?
The government of India enlarge its Digital India programme by launching new ideas and enhance the scope of existing programs, so that nation can access more services.
The new schemes that were added in Digital India programme include digital empowerment, projects in the areas of digital infrastructure, on-demand facility of government services and promotion of industry.
Prime Minister Narendra Modi introduced a plans in which Indian citizen can access the government services online, uplift manufacturing of electronic goods in the country , broaden Internet connectivity to rural areas.
While launching the initiatives in New Delhi, communications minister Ravi Shankar Prasad said. "If the Atal Bihari Vajpayee government is remembered for laying down national highways, the Narendra Modi government will be known to have laid the digital highway of the country,"
The new services launched under the Digital India Programme contain design electronic payment gateway for government services, selecting private cloud service providers for government departments, a geographical information system (GIS)-based decision support system, online laboratory for students of CBSE schools so that they can perform virtual experiments , the growth of 10 projects in the area of chip-to-system design and the development of text-to-speech technology that will support nine regional languages.
The government of India also introduced the new data centre for the National Informatics Centre (NIC) in Odisha and spend Rs.189 crore for its development. Eight new software technology parks are also built with an investment of Rs.78 crore. Now there are 62 software technology parks in India.
Ravi Shankar Prasad awarded fifty-five districts and three states across the Nation for remarkable contributions towards digital India programme. He also encourages information officers and district magistrates to cooperate at the ground level to improve E-governance in their district.
The government of India is actively working on the concept of digital village, rural areas also facilitated with virtual classes, telemedicine facilities and solar power-based WiFi hot spots.
The Supreme Court has announced two orders that restrict the use of Aadhaar to the distribution of cooking gas and kerosene, public distribution system, the rural jobs guarantee scheme, central and state government pensions, the Pradhan Mantri Jan Dhan Yojana, and the Employee's Provident Fund Scheme.
In August, The Reserve Bank of India gave initial approval to 11 entities, including, setting up payments banks within a period of 18 months. Communications minister Prasad also declared that from 1 January Mahanagar Telecom Nigam Ltd (MTNL) will offer free roaming services for incoming calls all over India.