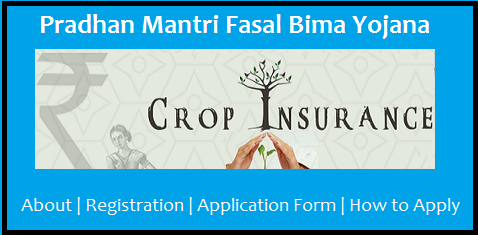 Pradhan Mantri Fasal Bima Yojana Details:
For the welfare of Indian Farmers, a government of India designed Pradhan Mantri Fasal Bima Yojana on 13 January 2016. The main aim behind launching this scheme is to improve the agricultural sector of India because agriculture plays an important role in the growth of our economy and nearly half of the Indian population of our nation are engaged in agriculture. Therefore this first prosperity of government to take care of farmers and provide best facilities for their progress, Union Home Minister, Mr Rajnath Singh, launched Pradhan Mantri Fasal Bima Yojana in the presence of Mr M. Venkaiah Naidu and Mr Radha Mohan Singh. He said that "Pradhan Mantri Fasal Bima Yojana will offer more insurance with less premium, and purchasing capacity of farmers will rise." He assured the entire Indian citizen than soon Union Cabinet had given this 'historic' scheme a green signal. On 18 February 2016, PM Narendra Modi demonstrates the guidelines of the Pradhan Mantri Fasal Bima Yojana (PMFBY). Its protocol was issued at the meeting of farmers which was held at the village of Madhya Pradesh Sherpur. The main objective of Pradhan Mantri Fasal Bima Yojana is to promote India's agriculture sector, and this scheme will come into existence from the Kharif season of 2016.
Previous Crop Insurance Schemes
Comprehensive Crop Insurance scheme was introduced in 1985
National Agricultural Insurance Scheme was introduced in 1999
Weather-based crop insurance scheme was introduced in 2007
Modified National Agricultural Insurance Scheme was introduced in 2010
Features of the Pradhan Mantri Fasal Bima Yojana
In Indian there are multiple crop insurance policies have constructed previously but due to mismanagement and corruption no one has created any impact in the life of Farmers. All those policies are only mentioned in papers but very few came into existence. Now Pradhan Mantri Fasal Bima Yojana has launched to overcome all the problems that were usually faced by farmers of India.
Insurance schemes such as the National Agricultural Insurance Scheme (NAIS) and Modified National Agricultural Insurance Scheme (MNAIS) is now not in existence.
Most of the previous crop insurance schemes failed because of excessive increment in premium rates in recent years. Previously the premium rate was about Twenty Five percent of the sum assured but it raised about Twenty-Two percent and Fifty-Seven percent. The government provide reimbursement to the farmers for crop failure but that was too low.
Under the scheme of Pradhan Mantri Fasal Bima Yojana, the Indian government decided to charge premium amount only Two percent for crops of Kharif season and of 1.5 percent for Rabi crops. This includes oil crops and all food crops cultivated in India. The premium is fixed at five percent for commercial or horticultural crops for one year.
This means that the farmers will acquire "maximum benefits by paying minimal premium". The government of India has decided to get free from the "capping" process that restricts farmers to obtain authorised benefits previously.
This rigorous reduction in crop insurance premium will increase the Center's financial load by about Five hundred percent. The benefits will be derived by the farmers, the government said.
Indian government not only provide relaxation on premium but also facilitated Indian farmers with the benefits like a recovery of crop losses will be quick. Many latest new technologies are used to overcome the losses, assess compensation, and settle claims without much delay.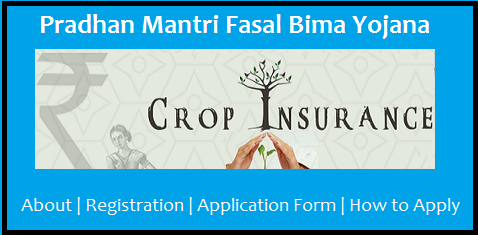 Objectives of Pradhan Mantri Fasal Bima Yojana
The main objectives of Pradhan Mantri Fasal Bima Yojana are
Under this scheme, Indian farmer will receive financial support from the government of Indian in a case of failure of any mentioned crop as a result of natural calamities, pests & diseases.
To maintain the income of farmers to ensure their continuance in farming
To boost up farmers to adopt new technologies and modern agricultural practices
To ensure progress of credit to the agriculture sector
Implementing Agency (IA) of Pradhan Mantri Fasal Bima Yojana
Fasal Bima Yojana is implemented by many insurance companies but it is under the control of Ministry of Agriculture & Farmers Welfare. The Ministry designated Agriculture Insurance Company of India (AIC) and some private companies of insurance are actively participate in the Government based agriculture /crop insurance schemes. No choice will be left for private companies because there should be one insurance company for the whole state.
Management of the Pradhan Mantri Fasal Bima Yojana Scheme
The existing District Level Monitoring Committee (DLMC), State Level Co-ordination Committee on Crop Insurance (SLCCCI) and Sub-Committee to SLCCCI, already supervise the accomplishment & monitoring the on progress crop insurance programs like Weather Based Crop Insurance Scheme (WBCIS), Coconut Palm Insurance Scheme (CPIS), National Agricultural Insurance Scheme (NAIS), and Modified National Agricultural Insurance Scheme (MNAIS) will be answerable for suitable management of the Scheme.
Critical Assessment for Pradhan Mantri Fasal Bima Yojana
With the development of new crop insurance scheme, the capacity to deal with the peculiarity of nature on Indian farming, To facilitate the Indian farmer's premium amount is kept low as compared with earlier crop insurance schemes. But this scheme will cause the financial burden on the Indian government and to solve this problem government has to build required budget assignment. Some states like Punjab still face financial restriction in motivating farmers to take up crop insurance.
The scheme also does give an opportunity to cover the risks and losses serve out by wild animals like wild boars and elephants. The wild animals cause risks to farmers in peripheral areas of wildlife sanctuaries and national parks. Besides, depletion from nuclear risks, malicious damage, riots, theft, and an act of enmity, are all categorised under rejection in the new Fasal Bima Yojana scheme. It is big challenges to run successfully any government scheme and its success depends on its proper implementation.
The main problems such as flawed land titles, poor land records, corruption etc. are common challenges for any crop insurance scheme in India. Further, the success of any Government policies also depends on how sincerely it is executed by the insurance companies. We need to wait and watch as to how the Pradhan Mantri Fasal Bima Yojana scheme is monitored and supervised.