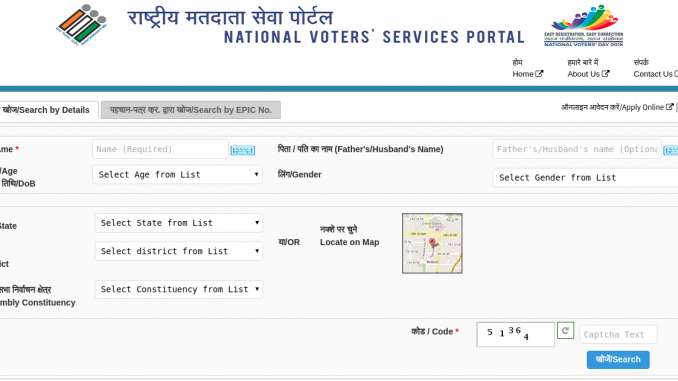 Election commission of India become smarter with the advancement in technologies. Now all services become digital you can operate all voter ID related services online, right from apply for voter ID to voter ID download process can be done online through official websites or mobile application. The election commission of India has built an online platform called National Voter's Service Portal (NVSP) that can be operated by every Indian citizen in order to get answers for their Voter ID related queries.
How to download voter ID online?
NVSP allows you to perform all activities related to voter ID card like apply for voter ID, correction, tracking, deletion, search for voter ID Status, voter id online download etc. Here we are going to discuss how to download voter ID online? NVSP offering the easiest way to download and print voter ID card. One generation before we have to wait for officers to come at our home and ask for changes or we have to visit office to make change or get our voter ID but now you can easily get your voter ID online by visiting website on your laptop or mobile all you need to have is your registered details and internet connection. Below we have mentioned step by step description voter id download online
Voter ID Card Download Step by step procedure
First, you have to visit Election commission of India official portal i.e. National Voter's Service Portal http://www.nvsp.in/
A page will appear on your screen where you will see an option of "Search your name in electoral roll" on the left-hand side where you have to click
After clicking on the option you will be redirected to another website called http://electoralsearch.in/
You will see a form which will ask some details including name, Date of birth, gender, father/ husband's name etc. And also enter captcha in the box then click on search button
Now you will see either only your name or the list of people similar to your entered information scroll down for your match and click on it
After clicking you will see your voter information now click on Print voter ID at the bottom
Your voter ID will be downloaded and printed now
You can download voter ID online through another websites and applications also. All of them have different procedure and step of downloading but above-mentioned source is the most authenticated way to get your voter ID.