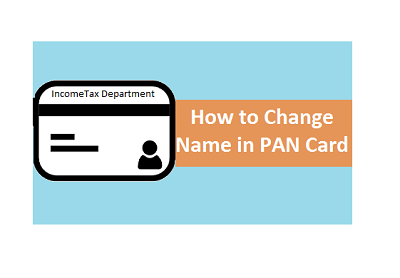 There are situations when you have to change your individual information in identity cards as well as different records. This takes place when an individual comes to a decision to obtain a new name or a woman gets married or divorced.
This thing is also applicable for a PAN card. A PAN card or a Permanent Account Number is assigned to each taxpayer in India. It discontinues tax avoidance and is employed for opening bank accounts, getting salaries and experts payments and diverse transactions that have financial issues. before going to any change in PAN Card, do know your PAN card status and details to ensure the changes.
What is the requirement to apply for changes in PAN Card?
The PAN card includes some of your essential details such as Name, PAN number, address, DoB and your photograph. Your PAN number is only one of its kind and not changing. On the other hand, you may want to apply for other modifications or changes, Please avoid PAN Card Mistakes to get approval of Name changes in PAN.
If the name is changed or modified due to marriage or any other cause, then you will have to apply for a change or modification in name.
The address may vary due to different reasons. You may have moved due to your job, family reasons or your health. When your permanent address changes, you are required to apply for a change or modification in the PAN card.
The PAN card is broadly acknowledged as a valid photo ID proof in India. That is why it is essential to have all the modifications or changes made in the PAN card.
How to Register for a change in PAN:
The method of applying for changes in PAN card is as described below:
Through website of the PAN card you can apply for any kind of modification or change that you require getting done in your present PAN card.
Start your process by making the suitable service charges to download the PAN card changes and amendment form and get expert supervision.
You will have to fill up the form with some important information such as your Name, Address and DOB.
Where the corrections have to be made, you have to choose the left column of the appropriate field with a check mark and identify the details you want to get changed. After that, you can just send your application to PAN card authorities along with the sustaining documents.
All through the phase of formal level confirmation, your PAN information will be shown online. You should authenticate that all the PAN card changes have been done according to your application. If there are any changes to be done, you should update it right away. The website will then request you to verify the changes. Just choose the option of confirm. Your information will be modified accordingly.
You will have to provide the similar documents that you require to apply for the PAN card for the initial time. If you are varying your name or address, proof of the new name or new address will be needed.
Therefore, with the help of PAN card website, you can get the required changes in your PAN card in a fortnight.
Why is it essential to make such changes?
The PAN card is a single document that you require for a range of purposes including financial transactions. Even if you are establishing your company or merely attempting to purchase a house or get a telephone connection or a mobile phone connection, you will be needed to give your PAN card.
Even making deposits in banks as well as post offices need quote of the PAN card number. That is why it is essential to have changes or modifications done in the PAN card so that you can accomplish all the financial deals in general. So, get your information reorganized for appropriate taxation to have a suitable and valid PAN card.
Application Preparation for PAN Card Name Change:
First of all, move ahead and download the form of PAN Card Correction Form.
Fill up the complete form with blackball pen.
Affix a copy of identity proof (PAN card, driving license, etc.)
Affix a copy of address proof (voter ID card, driving license, passport, etc.)
If you are applying for change in name after marriage; you are required to submit a copy of Marriage Certificate as well.
In other case of change in name; please put forward suitable documents associated with change in name.
Put forward prearranged fee.
Submission of Application
You can submit your application to your nearby center.
You can submit to a financial adviser close to you.
You can submit online application along with prescribed fees.
At last, you will get your PAN card in 2 to 3 weeks from submission date. Also, there is no requirement to submit old PAN card along the application.