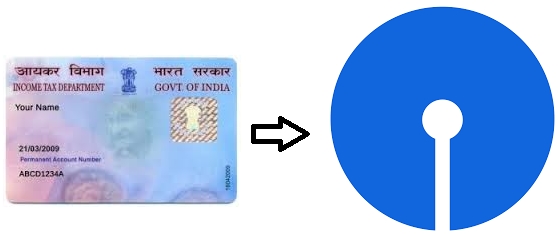 PAN number is a ten-digit alphanumeric number known as Permanent Account Number (PAN), issued in the form of a laminated card by the Income Tax Department of India. Having a PAN doesn't mean that you have to pay taxes. You only pay tax if you generate income from in India. But, it is always recommended to file 'ZERO' taxes even if you don't have any tax liability. Nowadays almost all the bank financial institutions link PAN card number while opening a new bank account and act as a mandatory requirement. There is two way to link PAN card with Bank account, first is online and second one is offline. Now read the following steps, to know how to link the PAN card with Bank account online. These steps are very easy.
You just need to call the customer care of required bank and also you can use internet banking as well as visit the nearest bank branch, See all the below instruction to set up their linking.
Link PAN card with Bank Account Through Phone:-
The first step is to call the bank customer care. The number is easily available in official website of all the banks as well as pamphlets.
The second step is during the call go through the IVR selection.
Then you will be connected to the bank customer care executive.
Tell the bank customer care executive that you want to link the PAN card with the bank account.
After these, the customer care executive will ask some easy question just answer them, these question is ask for  verification and it is related your bank account number, your permanent address, ATM card number as well as the PAN card number too.
After all these you are done with it and your PAN card will be linked to the bank account within two working days.
Link PAN card with Bank account By Internet Banking:-
Read the below instruction and link your PAN card with bank account through internet banking, even this method takes two working days to complete the Update of your PAN card with your bank account.
The first step is a need to login your internet banking account in the official website of your bank. After these, you can go to the login page of Internet banking.
Enter your login ID and Password.
After login into your internet banking account , you find at the left side of your window "service request" option click on that.
Then selecting Service request after these select "PAN Card Update".
You will be asked for PAN card number then enter your PAN card number, date of birth mentioned on PAN card as well as registered email id.
After all these processes your PAN Card will be linked to the bank account within two working days.
Link Pan Card with Bank Account Offline:-
It is a very easy process to link PAN Card with an existing bank account by following these below steps:
Visit your Bank Branch where your account is maintained.
At the bank, you can ask for KYC form or PAN card updated form in the account.
Fill up the application form completely, you should re-check all the details after filling it up.
After these process attached below 3 documents with the application form.
1. PAN card updated KYC form at the bank.
2. Self-attested copy of PAN card.
3. Letter addressing to branch manager, about updating of PAN card.
Both online and offline process is very easy to link your PAN card with your bank account.So
if your account is not linked to PAN card then follow the above instruction and link PAN card with your Bank Account.